C&M News Letter
June 13, 2012
New Product...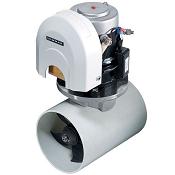 total control of your boat and allow you to manoeuvre into and out
of tight spots with ease. The Trusters are 12 Volt operation and fairly
easy to install. Manoeuvring around the dock area can be difficult,
but Lewmar's TT Thrusters make docking simple.
The revolutionary design of the TT propeller, the latest in
Lewmar's long history of custom thruster solutions, achieves
perfectly even thrust in both direction for maximum control and
manoeuvrability. All Lewmar Thrusters have been extensively tested,
resulting in a smooth, efficient and quiet performance that will
have you docking like a pro in no time
Also Available by special order is the Lewmar 250 and 300 Thruster
Water Pumps..
Are available
Returns...
We would like to remind all our customers that any Electrical item
is not available for return for ANY reason
Announcing..
C&M can rebuild your electronic ignition parts ECM, ICM, PCM. Switches boxs, Control Modules
and Stators. This process takes 2-3 weeks, just send us your Parts and the Engine Serial Number,
Model and Make and we can turn that hard to find item into fully functional and enjoyable summer. Contact us for details
Shipping
C&M is happy to announce that

NEX

will be doing all our International shipping of
Special orders
Also a reminder, Special Orders are dropped shiped to you directly from the manufacturer. It takes
no longer than a normal order and o
vernight Service is available. Special orders are not returnable for any reason




Coming soon
C&M will offer Mercruiser Outdrive repair to all our cutsomers nationwide.....watch for details